Overseeing the Work of the Trust are its Members and Strategic Trust Board
There are five members (three Independent Members and two Members who are also Trustees/Directors) and six Trustees/Directors who sit on the Trust Board.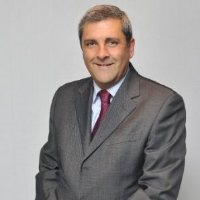 Specialist Area: Finance and Business Development
Adrian is a local resident. Having grown up in Stanmore, he has lived in Bushey since 2004 and relocated his primary business to the area in 2005. He has a real heart for the local people and the community and originally applied to be a governor at Hartsbourne Primary School for those reasons; simply to give something back.
Adrian has gained a wealth of experience in financial services since 1988 and is currently a Director of three different companies; Dukes IFA Limited, now based in Bushey Heath which has been operating as a limited company since 2004, Dukes Wills & Trusts Limited and also a new retail shop in Bushey 'Just Because' which sells gifts and accessories. He has other business interests, primarily in an auto-enrolment company. With two children currently of Key Stage 2 age at two different schools and recent experience of local governance within a primary school setting, he sees the role of Independent Member as something that he can give his full attention to and one through which he can continue to contribute to the local education landscape in Bushey, within the Multi Academy Trust setting.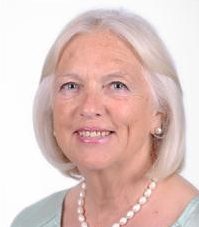 Specialist Area: Local Government and Community Affairs
Besides being a teacher for over 10 years, Brenda has also served for many years as a local councillor and was elected to be the Deputy Mayor and Mayor of the Borough of Hertsmere in 2017.18 and 2018.19 respectively. Her responsibilities during her time in office included overseeing the Leisure, Culture and Health Portfolio. She has much to offer to the Trust Board, not least through her direct involvement of working in schools, but also through her keen interest in education and young people, coupled with her wealth of experience in politics local affairs. 

Specialist Areas: Facilities & Management Consultancy, Corporate Strategy
Andrew is a strategy consultant with 15 years' experience advising management teams or government on their strategy. He is experienced across a range of sectors and in particular within the education sectors both in the UK and abroad. A key reason he chose his particular career was to help investors, management teams, and government offices to make well informed decisions to assist organisations be the best they can be. When not helping clients with their strategic issues he loves to spend time with his young family, he also plays an active role in his local church community. Relevant education sector experience includes advising an international school group and specialist tertiary education provider on their growth strategies; assisting the management teams of leading companies who provide services into UK schools including facilities management and catering; teacher recruitment; back-office hr and payroll outsourcing; teacher training and; continuous professional development.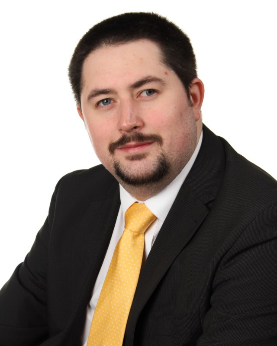 Member and Trustee/Director
Chair of Bushey St James Trust
Specialist Area: Recruitment, HR and Relationship Management
Sam moved to Bushey when he was ten years old, attending Bushey Hall School (now the Bushey Academy) before taking a degree in European Politics at the University of Kent. Sam has been a School Governor for nearly 11 years, starting at Bushey Meads School. When Bushey Meads and Little Reddings became the Bushey St James Academy Trust, he became an elected Bushey Meads Trustee. In August 2013, he took over as Chair of the Trust. At this time, the Trust was in need of new Headteachers for both schools and he coordinated the process which resulted in the recruitment of Mr Turner and Miss Simmonds to the Trust.
Sam is a Railway Manager, where amongst other things, he works on recruitment and people management as well as local community engagement. Previously, he worked in Local Government, including a short time supporting colleagues in Schools and Social Care. He lives with his wife, Gemma and his baby son, Rowan.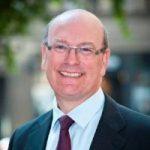 Member and Trustee/Director
Specialist Area: Corporate Construction and Project Management
Graham has over 30 years' experience of overseeing major construction projects in the corporate industry and is a leading project manager with Skanska, nominated in 2019 for the Construction Manager of the Year Awards, celebrating individuals who go above and beyond to deliver buildings that make a positive impact on the lives of the people who use them. Graham is a well organised, reliable and commercially aware multifunctional technical manager with a wealth of experience in both large and small organisations. He is accustomed to working to tight budgets and schedules in a pressurised environment and, besides these highly relevant skills, brings a real understanding of education and local community transformation, having served as a governor for many years and also through his work and links with local communities in north London.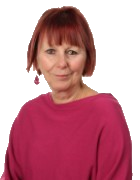 Chair of Bushey Meads School Local Governing Body
Specialist Area: Finance and Accountability
Di has over 30 years of experience as a teacher and school Governor, the latter including Primary and Special schools in Bushey.  With over 12 years of experience as a local Borough Councillor she has an excellent knowledge of the local area as well as many contacts locally. Chairing the Scrutiny Committee and Leisure Committee, as well as being a Financial Monitor responsible for overseeing the Council's budget and expenditure, she has real strengths in the area of financial accountability and securing best value. She was instrumental in helping to set up a Women's Refuge in Watford and for several years was the Treasurer of this organisation. More recently she has been a key member of a group who have established a Senior Citizens' Day Centre in Borehamwood and is a Trustee for Community Action Hertsmere.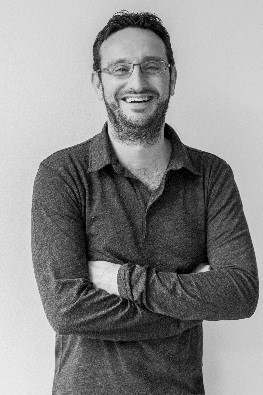 Vice Chair of Bushey St James Trust
Specialist Area: Finance, Legal and Corporate Business Oversight
Nick lives in Bushey and has three children at Hartsbourne Primary School, with his youngest child having joined in in 2018. Nick has been a governor at Hartsbourne for almost 10 years, originally applying due to his longstanding interest in Education and a desire to undertake a voluntary role in the community, before later becoming a Parent Governor once his initial term expired. Having spent a significant period at Hartsbourne, Nick was keen to gain a different perspective within the Multi Academy Trust. Nick is a CFO at a fashion company and brings to the Trust Board the skills he has developed throughout his professional career, where he has led a number of Finance departments and held executive responsibility for a number of other areas including Legal, IT and Logistics.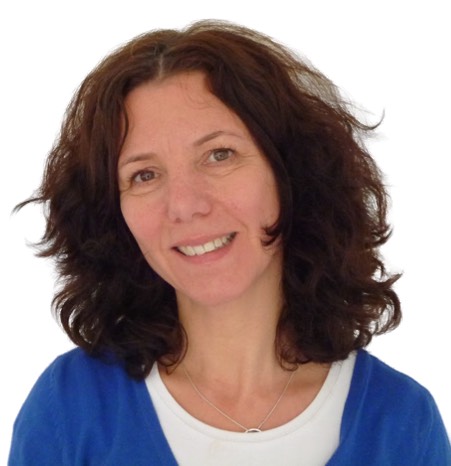 Specialist Area: Teaching and Learning, Education, Governance
Naomi lives in Bushey and has two children who used to go to Hartsbourne Primary School and are now at Bushey Meads School. Naomi was a Governor at Hartsbourne for 9 years, taking the roles of Safeguarding Link Governor, Vice -Chair and for the last year being the Chair of Governors. Naomi saw Hartsbourne through two successful Ofsted inspections and was part of the governing body who voted to join the Bushey St James Trust.
Naomi started her career as a primary school teacher and then worked in e-learning for 15 years delivering online learning solutions to schools. Naomi now provides virtual operations support for a number of clients. Naomi brings a wealth of education experience to the Trust Board as well as an overview of HR and governance issues.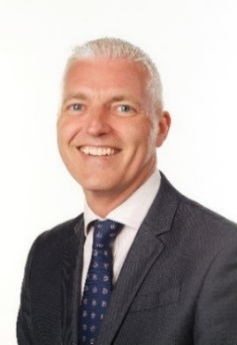 Executive Principal of Bushey Meads School
CEO Bushey St James Trust
Specialist Area: Education Strategy and School Improvement
Jeremy has over 20 years of experience working in a diverse range of secondary schools in Inner and Outer London and Hertfordshire and over 18 years' experience of school leadership at a senior level. This experience has involved working with all aspects of school governance and trusts. He has been a Lead Strategic Partner in four teaching and learning partnerships and consortiums, served on the Barnet School Forum and at a regional level on various Educational Management Committees. He has participated in Local Authority Strategic Reviews and has worked at a National Level on the Strategic Board of Partners in Excellence (PiXL) since 2008.  
He has supported the work of the Specialist Schools and Academies Trust and the National Leadership College speaking at many conferences and developing the National Professional Qualification for Headship (NPQH) and Senior Leadership Development programmes. 
In his previous school where he was the Headteacher for 8 years, Governance in 2011 was rated as Outstanding and, under the re-inspection in 2014, Leadership and Management was rated as Good with Outstanding features and Governance as a 'real strength of the school'. His work with the Bushey St James Trust, highlighted by Ofsted and the Local Authority, has included a formal review of Governance at Little Reddings School which played a key part of their journey to Good. He works collaboratively across a number of schools in Hertfordshire, is a Member of the Greenshaw Learning Trust and Deputy Chair and Director of the Wren Academy Trust.