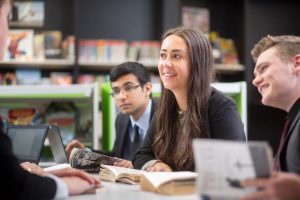 The Bushey St James Trust is fully committed to improving the schools within the Trust and has an excellent track record of this work over recent years. Systems of local and trust wide governance fully support the school improvement agenda and regular scrutiny of key performance indicators (KPIs) at both Local Governing Body and Trust Board level monitor progress over time. This ensures that appropriate interventions and resource capacity are in place to support both rapid and sustainable transformation.
The BSJT has a proven track record of school improvement and the key leaders within the BSJT have first-hand experience of improving schools in both the primary and secondary sector; they themselves have led schools from the spectrum of inadequate to outstanding using proven school improvement models.
Within the BSJT there is a real focus on making teaching as good as it can be and enabling the key school leaders' to have the time to do this by centralising administrative, finance and HR functions where and when appropriate. Data is used effectively to hold the school leaders within the BSJT to account for performance and as far as possible all unnecessary burdens have been reduced for leaders and teachers by streamlining information management processes across the Trust.
The BSJT adopts a standardised approach to using and sharing information in regard to quality assurance across the schools. This enables the Trust Board to be provided with consistent information so that they can quickly see and make comparisons of the performance of each school, both as a whole and in particular areas (such as the impact of pupil premium funding). It is also easier to identify areas of strengths and weakness within individual schools and, where support needs and can be provided. There is an expectation that every school within the Trust will be both a giver and receiver of support as there are pockets of outstanding practice and areas for development in each school.
All staff are able to learn and share good practice. Teachers across the schools (both primary and secondary) observe and learn from each other to improve the quality of teaching for all pupils. This helps to reduce teacher workload and increases creativity. The Headteachers also work together and support each other to manage change.
All school leaders work hard to ensure that every member of staff within the Trust has a personalised and bespoke professional development plan, irrespective of their position or seniority. Being in a MAT can facilitate greater opportunities for all staff which helps to attract, retain and support the improvement of high quality teachers and Associate Staff.
Bushey Meads School
Little Reddings School
Hartsbourne School
Outstanding Staff
Bushey Meads School
Self-evaluation at Bushey Meads School in September 2014 rated the school as requiring improvement and plans were rapidly implemented to secure a thoroughly Good Ofsted rating in September 2015 under the new rigorous Ofsted framework. During that academic year GCSE results improved in 80% of subjects at Key Stage 4, by an average of 16.5%.
"Driven by high aspirations, a wide range of improvements have been planned to make sure that all students benefit from good teaching in all years and all subjects."   Ofsted September 2015
Results at AS Level in 2015 were the best ever for 6 years and this translated into similar results at A level in 2016. Indeed Level 3 Sixth Form ratings in 2016 indicated a 0.28 value added score meaning that on average, every student in the sixth form achieved nearly a 1/3rd grade higher than their aspirational target grades in all of their subjects.
"The school has gone through a huge transformation over the past year. The changes have certainly been positive for the school and its learners."   Ofsted September 2015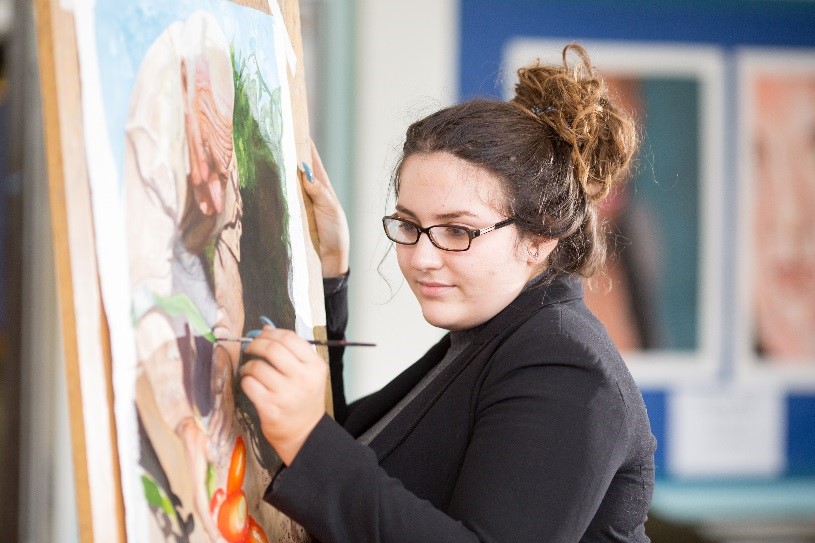 For vocational courses the value added measure was 1.11 meaning that every student studying one of these courses achieved more than 1 grade higher than their predicted grade.
For some faculties the results were even more impressive and the Maths Faculty's results for example gave them a value added score of 1.45 meaning that on average every single student achieved grades that were between 1 and 2 grades higher than their predictions.
In 2017 the Progress 8 Score for Key Stage 4 GCSE results was 0.11 and higher than the previous year's measure of 0.02. This positive score placed the school just below the top 30% of schools nationally. For all other key measures related to attainment, performance in English and Maths and student destinations beyond Key Stage 4, the results were above Hertfordshire and also above the national measures.
"Staff are very positive about working at the school."  Ofsted September 2015
At Key Stage 5 A level results placed the school in the top 12% of schools nationally with a very positive score of +0.29. For Vocational Courses at Key Stage 5 the DfE ranked the school in the top 4% with a positive value added score of +1.1.
Although there was still work to do, the whole school focus on More Able and Pupil Premium students continued to close the gaps for students with data demonstrating an upward trajectory in this important area of school performance.
In March 2019 the school received a one day inspection and the final report was a superb endorsement of the outstanding work of all students, staff, parents and carers and Governors and Trustees over the last 3 ½ years. You can access the report, via the link here: https://busheymeads.org.uk/about-us/ofsted/
"The school has improved significantly overall" Ofsted March 2019

"Staff are very proud and motivated to be part of the school." Ofsted March 2019
The latest inspection report indicates that, whilst the school remained good there was sufficient evidence of improved performance to suggest that the school would be judged outstanding if it received a full 2 day Inspection now.
"Leaders build your 'mind to be kind' culture by prominently displaying signs, weekly emails, daily character-development sessions, pictures and promoting random acts of kindness."  Ofsted March 2019

"We saw exemplary behaviour in lessons, at breaktime and at lunchtime; good behaviour is a strong feature of the school." Ofsted March 2019
The journey here simply continues as we move towards greatness and we look forward to our next Ofsted visit that will very likely endorse the exciting journey that we are on.
 "Innovative school-wide continuous professional development ensure a constant focus on sharing great teaching practice." Ofsted March 2019
As always there are a few areas to improve, however we are certainly not complacent and will continue to embed our outstanding practice across all aspects of our superb learning community here at Bushey Meads.
In November 2019 the school received a two day inspection under the new framework September 2019 and the final report rated the school as outstanding in two key areas: Personal Development and Sixth Form provision.
The glowing report reflects the continued exciting journey that our superb school is on, and was another strong endorsement of the outstanding work of all students, staff, parents and carers and Governors and Trustees over the last 5 years. You can access the report, via the link here: https://busheymeads.org.uk/about-us/ofsted/
"Leaders and staff have created a positive environment founded on the principle that the school, 'has a mind to be kind'."Ofsted November 2019
"Pupils and staff reach for excellence in all that they do; this is particularly the case for students in the Sixth Form." Ofsted November 2019
 "Leaders have created an exciting and ambitious programme of learning." Ofsted November 2019
"The Sixth Form stands out as an area of excellence within the school." Ofsted November 2019
"Leaders have placed pupils' well-being at the heart of what they do." Ofsted November 2019
Little Reddings School
Hartsbourne School
Outstanding Staff