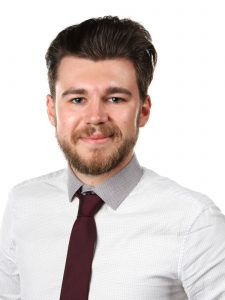 George is the BSJT IT Manager and resident Audio & Visual specialist, providing support and knowledge regarding IT, music technology, photography and design. He oversees the IT developments of the trust as a whole, working with the Headteachers to improve student's learning experiences through the use of IT.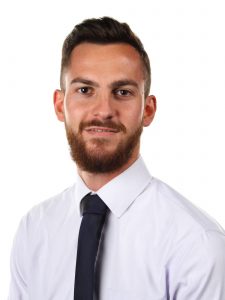 James Booth – Senior IT Technician
James specialises in print management and 2nd line support, providing a wide range of knowledge in data management and systems. He has a keen eye for streamlining and simplifying processes.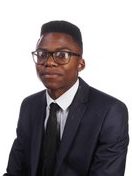 Unami Tenga - Lead Primary Technician
As Lead Primary Technician Unami maintains the day to day running of Little Reddings and Hartsbourne Primary Schools' IT systems, ensuring that Service Level Agreements (SLA) are met. In addition, Unami assists the IT Manager in planning and completing relevant projects across the trust as well as suggesting feedback from the primary schools.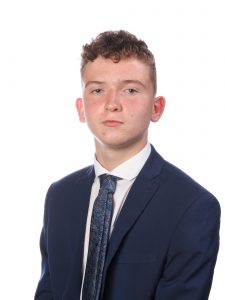 Jackson Helyer - Junior IT Technician
Jackson is our newest member of the team. Providing top quality first line support and clear explanations to those he supports, he has quickly become an invaluable part of the team.
The range of services that the BSJT ICT Team offer include:
Server Management – ensuring all network infrastructure performance and stability 24/7 365 days a year. This includes all physical and virtual servers whatever the systems type or size.
Technical & Remote Support – the BSJT ICT Team provide access to the online Help Desk, which allows any ICT issues to be quickly and effectively resolved. Through this online system you can receive and log responses and find out the progress of your submission. 
Backup & Disaster Recovery – the ICT Team provide a full backup and disaster recovery plan for the schools across the Trust 
Network & Internet Security – this is a major part of the service provided by the ICT Team across the Trust. 
Network & IT Consultancy – The BSJT ICT Team offer a bespoke service across the Trust, which can range from a full network review and the design of a long term ICT implementation plan through to any advice and support related to ICT use in schools. 
Network Design & Implementation – the BSJT ICT Team can share applications and functionality over their networks and have the skills to bring this service to wherever is needed across the BSJT. 
Website Development & Maintenance – Specialising in school website design, the team works with clients to showcase the very best of the school, ensuring that the end product is easy to maintain by staff and conforms to modern web standards.
For more information please contact George Furr: [email protected]