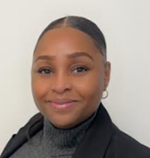 Sheniece Fyffe
The BSJT has recently appointed a HR Manager to lead and oversee the expanding HR team. Sheniece Fyffe joined in May 2022 and has experience of working in both the education and corporate sectors. Sheniece has a calm approach to her work and supports the wider team.

The BSJT HR Team offers a range of services with Sheniece working directly with the Executive Principal. The team supports all schools across the BSJT with all HR matters and collates and hold centrally all relevant HR information. The HR Team constantly keeps up to date with changing legislation in relation to changing HR policies and procedures and partners across the BSJT with all recruitment and people needs.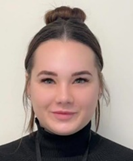 Ellie Ayres
Ellie Ayres joined the BSJT in January 2023 as Trust payroll Officer. Ellie has experience processing payroll within construction and has a problem solving approach to her work.
The BSJT HR Team offer a high quality HR service which effectively supports the Senior Leaders in the schools across the Trust in all areas of recruitment, retention, professional development and staff wellbeing. The Team ensures that each and every school in the Trust meets its statutory obligations when it comes to employment and wellbeing and enables the respective Headteachers and Senior Leaders to focus on ensuring that excellent teaching and learning takes place.
The BSJT HR work includes all aspects of:
standard HR practices, processes and systems

HR issues related to staff attendance

staffing reviews and restructuring

policies

recruitment and retention of staff

safeguarding

mediation to resolve workplace issues

strategic and operational HR support

updates on employment and education legislation