Overseeing the work of the Trust are its Members and Strategic Trust Board
There are five members (three Independent Members and two Members who are also Trustees/Directors) and seven Trustees/Directors who sit on the Trust Board.
Independent Members:
Rev David Poultney
Specialist Area: Project and Change Management
Dave has over 15 years' experience working in project management. This experience was initially in delivery of railway signalling systems but more recently in the charity and voluntary sector. Dave is currently the vicar of a local church (Holy Trinity Bushey) and has been ordained for 8 years. He has a passion for taking on churches that are struggling and turning them around and developing them to the point of long term viability with clear vision and purpose. He has had specialist training in change management and has worked with a number or voluntary organisations to assist them through periods of change and restructuring.
He is involved in a several local charities and was instrumental in setting up Red Trust Bushey which works specifically in the community around Little Reddings and Bushey Meads. He has a passion for restoring local community and the importance of developing community cohesion to enable people to thrive.
He was part of a team that took the first primary school in Luton through the process of becoming an academy. He has had extensive experience of school governance within both the primary and secondary schools for over 8 years and a real passion for supporting the work of the Bushey St James Trust in enhancing the education and future lives of young people in the local area.
Adrian Duke-Cohan
Specialist Area: Finance and Business Development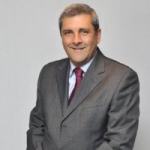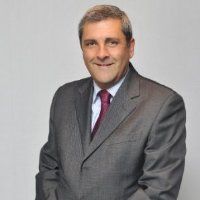 Adrian is a local resident. Having grown up in Stanmore, he has lived in Bushey since 2004 and relocated his primary business to the area in 2005. He has a real heart for the local people and the community and originally applied to be a governor at Hartsbourne Primary School for those reasons; simply to give something back.
Adrian has gained a wealth of experience in financial services since 1988 and is currently a Director of three different companies; Dukes IFA Limited, now based in Bushey Heath which has been operating as a limited company since 2004, Dukes Wills & Trusts Limited and also a new retail shop in Bushey 'Just Because' which sells gifts and accessories. He has other business interests, primarily in an auto-enrolment company. With two children currently of Key Stage 2 age at two different schools and recent experience of local governance within a primary school setting, he sees the role of Independent Member as something that he can give his full attention to and one through which he can continue to contribute to the local education landscape in Bushey, within the Multi Academy Trust setting.
Anna Smakowska
Specialist Area: Education and Local Governance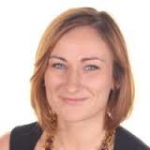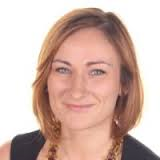 Anna is the Headteacher of Woodlands School in Edgware, Harrow, London. Woodlands is a primary maintained special school in the Local Authority of Harrow for children which caters for 120 pupils aged 3-11 years with a wide range of complex and profound learning difficulties. These include severe autism, complex medical conditions, physical and mobility difficulties, as well as severe developmental delay. The school is recognised as an excellent educational provision and this is evidenced by LA requests for continued expansion since 2006 and increased parental requests for places. Anna has extensive experience of local governance through her own school's local Governing Body and also from serving as a Parent Governor at Bushey Meads School from 2013 -2016. She has 14 years of teaching experience (9 in senior leadership) and two sons.
Strategic Trust Board:
Member and Trustee/Director
Sam Russell
Chair of Bushey St James Trust
Interim Chair of Little Reddings School Local Governing Body
Specialist Area: Recruitment, HR and Relationship Management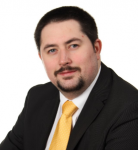 Sam moved to Bushey when he was ten years old, attending Bushey Hall School (now the Bushey Academy) before taking a degree in European Politics at the University of Kent. Sam has been a School Governor for nearly 11 years, starting at Bushey Meads School. When Bushey Meads and Little Reddings became the Bushey St James Academy Trust, he became an elected Bushey Meads Trustee. In August 2013, he took over as Chair of the Trust. At this time, the Trust was in need of new Headteachers for both schools and he coordinated the process which resulted in the recruitment of Mr Turner and Miss Simmonds to the Trust.
Sam is a Railway Manager, where amongst other things, he works on recruitment and people management as well as local community engagement. Previously, he worked in Local Government, including a short time supporting colleagues in Schools and Social Care. He lives with his wife, Gemma and his baby son, Rowan.
Member and Trustee/Director
Sir Alan Steer
Specialist Area: Accountability, Education Strategy and Policy

Alan began his teaching career in Leeds in 1971. Subsequently, he taught in Northamptonshire and Hertfordshire before moving to Redbridge where he became a very successful Headteacher at Seven Kings School in Ilford for 23 years. He has served as an Education Adviser to the Government and as Pro-Director of the Institute of Education. From 2001-2003 Sir Alan was a member of a Ministerial working group for Special Educational Needs. In 2004 he worked with the DfES as an adviser to promote personalised learning.
In 2005 Sir Alan was asked to chair a group of teacher practitioners to investigate issues of school behaviour and discipline. The report of the group was published in October and immediately endorsed by the government and all the teacher professional associations. A number of the recommendations made were included in the 2006 Education Act. In the autumn of 2007 he chaired the 8-13 age range expert group which made a substantial contribution to the Children's Plan which was published that December.
He was subsequently appointed as a co-opted member of the Ofsted Board in September 2008 as an Education expert and was involved as a director at the Teaching Awards and also chaired the judging panel for the Ambition AXA Awards.
In 2004 he was knighted for his services to education.  In April 2009 he concluded a further review into pupil behaviour in school with the publication of his report: Learning Behaviour, Lessons Learned. He is married with three grown up sons and an expanding collection of grandchildren.
As a local educationalist, Sir Alan has joined the Trust Board as an Independent Member. Alan has a wealth of experience, a passion for seeing all young people achieve their potential and will contribute an enormous amount to our ongoing journey of the Multi Academy Trust in this important role.
Trustee/Director
Chair of Bushey Meads School Local Governing Body
Dinah Hoeksma
Specialist Area: Finance and Accountability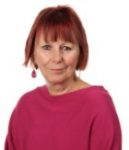 Di has over 30 years of experience as a teacher and school Governor, the latter including Primary and Special schools in Bushey.  With over 12 years of experience as a local Borough Councillor she has an excellent knowledge of the local area as well as many contacts locally. Chairing the Scrutiny Committee and Leisure Committee, as well as being a Financial Monitor responsible for overseeing the Council's budget and expenditure, she has real strengths in the area of financial accountability and securing best value. She was instrumental in helping to set up a Women's Refuge in Watford and for several years was the Treasurer of this organisation. More recently she has been a key member of a group who have established a Senior Citizens' Day Centre in Borehamwood and is a Trustee for Community Action Hertsmere.
Trustee/Director
Vice Chair of Bushey St James Trust
Vice Chair of Bushey Meads School Local Governing Body
Richard Abrahams
Specialist Area: Business Improvement and Innovation
Richard runs an International Training and Development company working with clients from diverse industries such as Oil & Gas, IT, Food and Retail, Recruitment and Schools (to name a few), where the essence is on 'unleashing the talents within the organisations'.  Richard is the author of two books, 'The Fire Free Work Day' and 'Your Pocketful of Inspiration' and is currently writing his third book called 'Time'.  Richard is known for his productivity results, where he shows individuals and businesses how to get 'More from Less'.  He specialises in 'Inspiring People to take MASSIVE ACTION' and helps businesses
from one man bands to global businesses turning over 1.2billion to unleash their full potential.
Richard was a voluntary youth leader for 35 years, before becoming a Governor at Bushey Meads School and has been Vice Chair for the past 11 years.  Richard has previously run an 'outdoor education' company specialising in the school industry.  Whilst living in America, Richard worked closely with the 'Environmental and Adventure School in Seattle, Washington (where his daughter attended), co-leading remote backpacking coastal hikes along the Olympic coastline each year for 6 years even returning after moving back to the UK.
People that work with Richard knows he brings inspiration, enthusiasm and motivation to the table.  He is a forward thinker, always seeking the best way to get results.  In his spare time, Richard enjoys the time spent with his family and extended family.
Trustee/Director
Nick Smith
Specialist Area: Finance, Legal and Corporate Business Oversight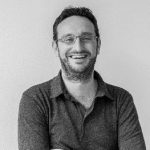 Nick lives in Bushey and has two children at Hartsbourne Primary School, with his youngest child due to join in 2018. Nick has been a governor at Hartsbourne for almost 10 years, originally applying due to his longstanding interest in Education and a desire to undertake a voluntary role in the community, before later becoming a Parent Governor once his initial term expired. Having spent a significant period at Hartsbourne, Nick was keen to gain a different perspective within the Multi Academy Trust. Nick is a CFO at a fashion company and brings to the Trust Board the skills he has developed throughout his professional career, where he has led a number of Finance departments and held executive responsibility for a number of other areas including Legal, IT and Logistics.
Trustee/Director
Janet McNulty
Specialist Area: Corporate Strategy, Scrutiny of Standards and Change Management.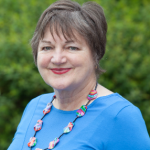 Janet has lived in Bushey since 1992 and takes a keen interest in helping the local community. For five years she was chair of the Bushey Festival and does voluntary work at the local museum and Reveley Lodge. At the former Bushey United Reformed Church, she leads the group of Elders that managed Church affairs, including being Church Secretary and Treasurer. She was an independent member of the Hertsmere Council Standards Committee until its abolition, scrutinising professional standards among council members.
Janet's professional life was in education and latterly in whole-council management where she was Head of Corporate Performance and Development in a new unitary authority in Berkshire. Here she was responsible for whole council improvement, the quality of services, performance indicators, response to government inspections, Audit Commission liaison, Best Value, information management, community safety and equal opportunities. She managed reports to the Council's Scrutiny Committee and links with partner agencies, including setting up the multi-agency Children's Board.
Trustee/Director
Executive Principal of Bushey Meads School
Jeremy Turner
Specialist Area: Education Strategy and School Improvement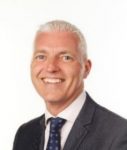 Jeremy has over 20 years of experience working in a diverse range of secondary schools in Inner and Outer London and Hertfordshire and over 18 years' experience of school leadership at a senior level. This experience has involved working with all aspects of school governance and trusts. He has been a Lead Strategic Partner in four teaching and learning partnerships and consortiums, served on the Barnet School Forum and at a regional level on various Educational Management Committees. He has participated in Local Authority Strategic Reviews and has worked at a National Level on the Strategic Board of Partners in Excellence (PiXL) since 2008.
He has supported the work of the Specialist Schools and Academies Trust and the National Leadership College speaking at many conferences and developing the National Professional Qualification for Headship (NPQH) and Senior Leadership Development programmes.
In his previous school where he was the Headteacher for 8 years, Governance in 2011 was rated as Outstanding and, under the re-inspection in 2014, Leadership and Management was rated as Good with Outstanding features and Governance as a 'real strength of the school'. His work with the Bushey St James Trust, highlighted by Ofsted and the Local Authority, has included a formal review of Governance at Little Reddings School which played a key part of their journey to Good. He works collaboratively across a number of schools in Hertfordshire and also Chairs the Management and School Improvement Committees of Chessbrook, the PRU in Watford.