Jon Olewnik – IT Manager 
The BSJT has a well-qualified and experienced IT Team led by the IT Manager Jon Olewnik. Jon previously worked at Bushey Meads in the IT Team for several years before moving on to another school to develop his career. When the post of IT Manager across the Trust became available we were very pleased to receive his application. Whilst the candidate field was competitive, Jon was the strongest candidate by far and we are very pleased to have him back on board with us again heading up the IT services across the Trust.
---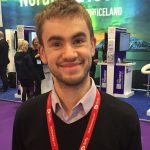 Tim Huttlestone – Lead IT Technician (Little Reddings School)
Tim joined us in 2013 as a Junior Apprentice with 3AAA completing both his Level 3 and Level 4 apprenticeship. Tim is now our Lead IT Technician supporting Little Reddings School and supporting all staff across the Trust.
---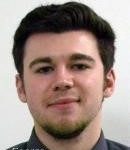 George Furr – IT and AV Technician
George is our resident Audio & Visual specialist, providing support and knowledge regarding music technology, photography and design.
---
Norbert Kass – IT Technician
Norbert went to college to study IT and then secured himself an apprenticeship with Bang and Olufsen as a sales technician. He has moved to work in the IT Team across the BSJT in order to widen his experience in IT.
---
Harry Smith – IT Apprentice
Harry joined the BSJT IT Team on an apprenticeship scheme in conjunction with 3AAA in Watford. Working within the BSJT has given Harry an excellent opportunity to develop his skills and experience within a busy educational setting.
---
The range of services that the BSJT ICT Team offer include:
Server Management – ensuring all network infrastructure performance and stability 24/7 365 days a year. This includes all physical and virtual servers whatever the systems type or size.
Technical & Remote Support – the BSJT ICT Team provide access to the online Help Desk, which allows any ICT issues to be quickly and effectively resolved. Through this online system you can receive and log responses and find out the progress of your submission.
Backup & Disaster Recovery – the ICT Team provide a full backup and disaster recovery plan for the schools across the Trust

Network & Internet Security – this is a major part of the service provided by the ICT Team across the Trust.
Network & IT Consultancy – The BSJT ICT Team offer a bespoke service across the Trust, which can range from a full network review and the design of a long term ICT implementation plan through to any advice and support related to ICT use in schools.
Network Design & Implementation – the BSJT ICT Team can share applications and functionality over their networks and have the skills to bring this service to wherever is needed across the BSJT.
For more information please contact Jon Olenwik: olewnikj@busheymeads.org.uk